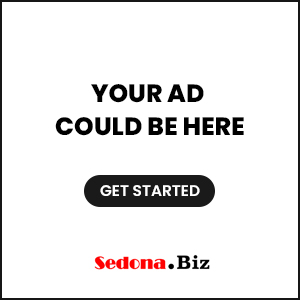 Sedona News – Tlaquepaque Arts & Shopping Village and their exclusive pet store BowWow Sedona in Tlaquepaque North are once again teaming up to help save local homeless animals at the Humane Society of Sedona by hosting the second annual Howl-o Costume Parade -Ween on Sunday, October 16 from 1:00 p.m. to 3:00 p.m. starting at Calle Independencia in Tlaquepaque and ending on the back lawn of The Pump House in Tlaquepaque North.
Wendy Lippman, Managing Director and Resident Partner of Tlaquepaque, said, "We are thrilled to once again host the second annual Howl-O-Ween Costume Parade, which was a huge success last year! The event is open to all members of the community and was inspired by Kathy Louderback of BowWow Sedona and features adoptable shelter animals and local residents accompanied by their beloved pets in festive costumes. Registrants will receive a goody bag filled with holiday-themed merchandise and discount coupons at various stores in Tlaquepaque. The Artist's Kitchen Shop and BowWow Sedona will also be offering in-store promotions on the day of the event. This year, the event will end with a Yappy Hour hosted by The Pump House.
Local animal-loving businesses are encouraged to participate with a themed float, employees and their dogs. Four $100 prizes and trophies will be awarded for the "Doggone Cutest!", "Craziest Canine", "Leader of the Packs", and "Business Big Dog". A Spooktacular raffle has been added this year which also benefits the animals at the shelter which includes three great items: a round of golf for four at Seven Canyons Golf Course valued at $750, a gift certificate for a portrait of personalized pet by renowned artist Dean Russo and a $250 gift card for Renee Taylor Galleries in Tlaquepaque. Raffle tickets start at $10 each and can be purchased online with your parade registration or in person on the day. All proceeds from the parade and raffle go directly to aid in finding loving new homes for lost, injured or homeless local animals at the Humane Society of Sedona.
After the parade, attendees can enjoy Yappy Hour food and drink from The Pump House and make a free cartoon of their furry friend Courtesy of Northern Arizona Cartoonist Association members Sedona The Janimal and from the multi-talented artist at Cottonwood Art Gecko. Bespoke jewelry from the Lily collection that benefits the shelter's emergency medical fund will also be on sale and a variety of local pet-related vendors will be in attendance. Humane Society of Sedona volunteers and staff will be available with information on how to adopt animals at the event and how you can help support the shelter's various programs.
Parade entry fees are $10 for one individual and their pet or $15 for two or more individuals and two or more pets, $20 for a larger group, family or business and their pet(s). Additionally, small wagon-sized floats can be entered for $20. All can be purchased on the shelter's website at https://www.humanesocietyofsedona.org/howloween/ Please note that there is a small online service charge with each transaction which will not help the animals in the shelter.
Appointments are required to adopt any of the animals from the shelter and can be made by calling (928) 282-4679. It is recommended that you view adoptable animals online at https://www.humanesocietyofsedona.org/adopt/ prior to your appointment at the Shelter at 2115 Shelby Drive in West Sedona.
For more information about the costume parade, please contact Kathy Louderback at (928) 251-7969 or [email protected] or Felicia Filep, Director of Development, Humane Society of Sedona at [email protected]